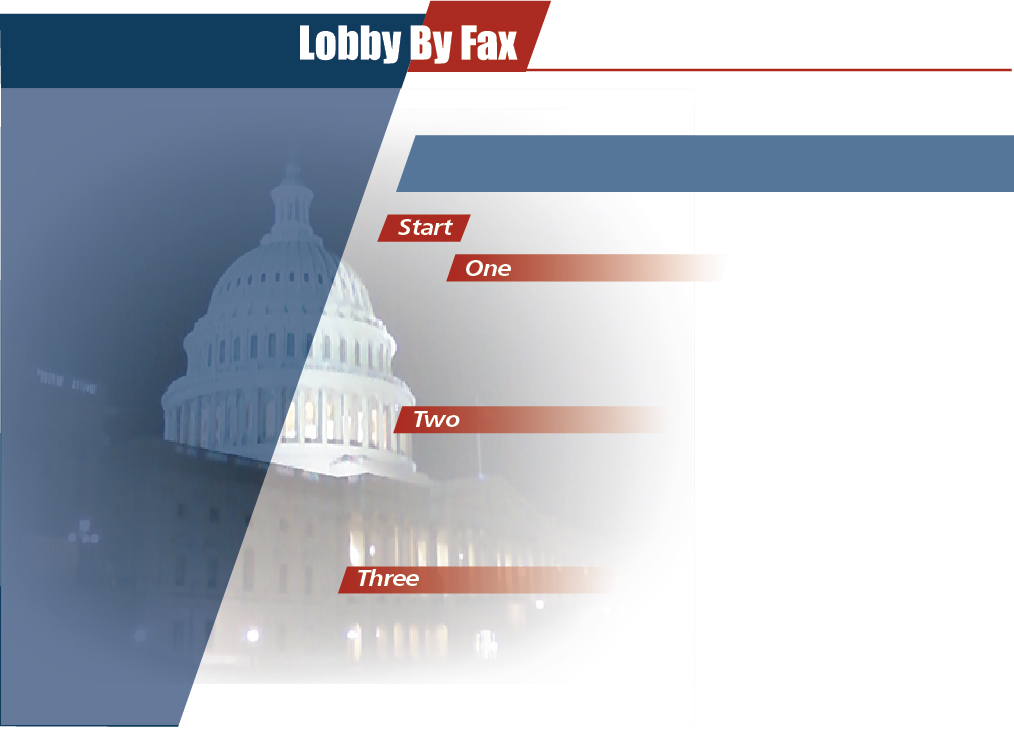 Fax your elected officials on issues you care about!
Current Issues
Select an Alert
: To get started, select an alert to fax to Congress, State Legislatures, or Local government officials. Popular alerts are listed to the right, or you may review and chose an alert from
all of the current LobbyByFax alerts
. A
blank response form
is also available to create your own message to Congress and other elected officials.

Select your elected officials: After selecting an alert, you may select the Senators and/or Representatives in Congress to send them to, as well as other state and local officials as appropriate. The LobbyByFax system doesn't constrain responses to representatives of your Congressional District; alerts may be sent to Committee Chairmen, Ranking Members, and other Senators and Representatives with oversight/authority over given legislative issues or policies.

Create your message
: After selecting recipients, a pre-written alert will be presented. You may send the alert as-is, or edit and modify it as you wish prior to sending it via fax to Congress or other elected officials. The entire process can take less than 30 seconds, and provides and easy and effective way for you to voice your concerns to Congress, State and Local elected officials, and other decision-makers!
Older/Non-HTML5 browsers which can't display animation, click
here
.