Return to the FaxUp Home Page
This site and all content herein ©2021 INSI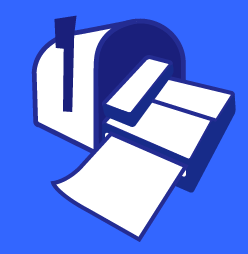 ---
FaxUp service provides a simple, flat-rate, fax reception service which will automatically receive faxes and send them as PDF files to up to three destinations. Callers/senders send faxes to a dedicated, personal, local FaxUp number, which are converted to PDF attached e-mails, and immediately sent to the desired destinations.
Destinations can include e-mail addresses, mobile phones or other mobile devices, and/or a fixed fax machine for a hard copy. Text message notification to cellphones (without the attached received fax) is also available.
Received faxes will also contain the CallerID and CallerID Name of the sender, if available, and will be sent in the subject line of the received fax e-mail as well as the option cell phone text message notifications.
FaxUp requires no special software or equipment: nearly any e-mail reader or client, web-based mail service, or email application can open and display the simple PDF file attachments which FaxUp creates from a received fax.
Additional features, such as scheduled delivery, an online web-based fax mangement account, multiple access numbers, and high-volume reception accounts for commercial users, are available, and are detailed on the FaxUp Plus page.
Faxup Overview